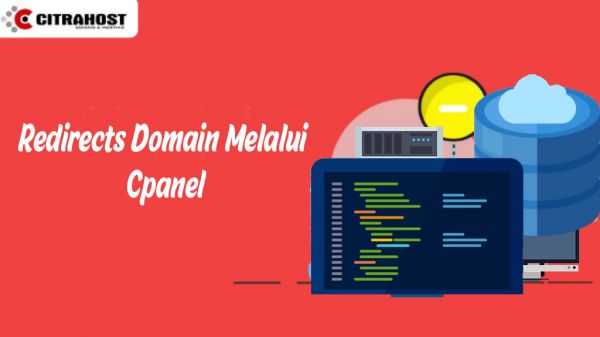 Redirect domain merupakan salah satu fitur untuk mengarahkan domain utama ke domain yang lain.
Dan maafaat fitur ini bisa di gunakan saat website domain utama sedang mengelami masalah untuk sementara waktu dan dapat di arahkan ke halaman website yang lain.
Cara Redirects Domain Melalui Cpanel
Berikut ini merupakan cara dan langkan-langkah untuk melakukan redirects domain melalui cpanel
1. Silahkan kamu masuk/login ke cpanel kamu melalui "https://namadomain.com/cpanel" atau melalui member area kamu
2. Pada halaman Cpanel, pilih bagian Domains, klik Redirects


3. Kamu akan masuk halaman Redirects, pilih domain utama kamu di bagian Redirects To isi domain tujuan kamu. Di bagian redirection pilih Redirect with pr without www. 
Lalu klik ADD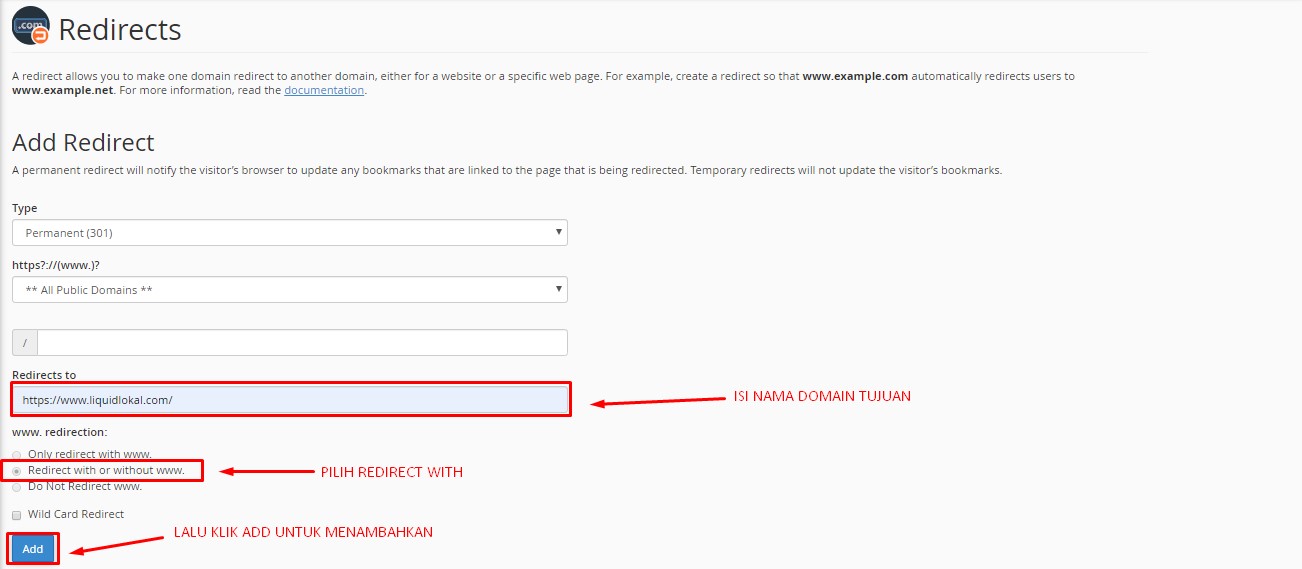 4. Maka akan muncul notifikasi Add Redirect Domain berhasil dilakukan. Klik Go Back untuk kembali kehalaman sebelum nya.


5. Kamu akan melihat list halaman yang sudah dibuat dapa bagain Current Redirects
Penutup
Demikian cara redirects domain melalui cpanel. Dan dapat menjadi solusi bagi kamu yang ingin mengarahkan domain utama kamu ke domain lain. Jika dalam hal ini kamu masih kesulitan bisa menghubungi kami.